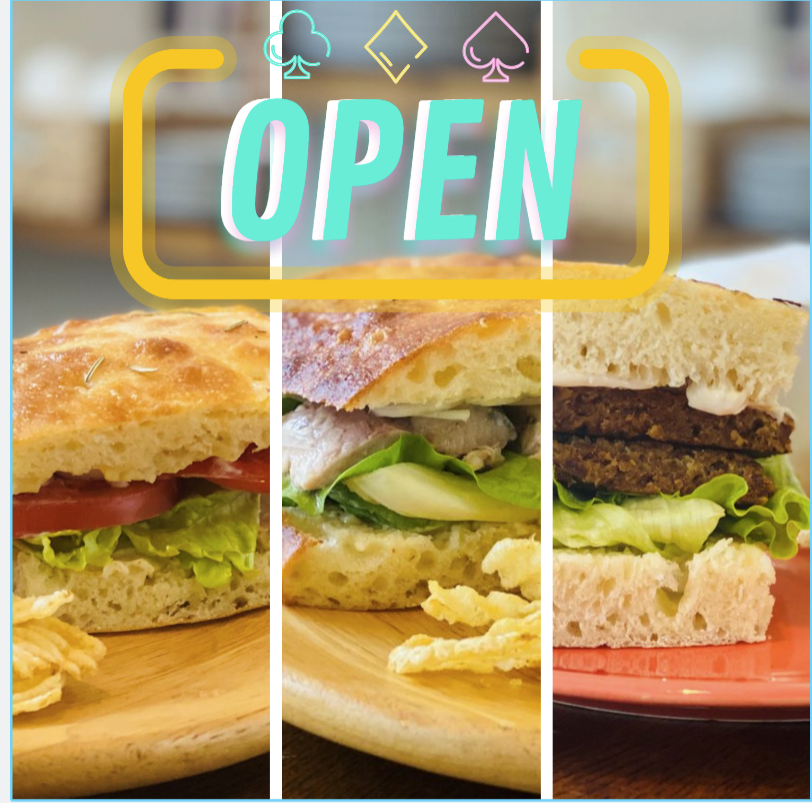 Cafe 18, running since January 2022, is conveniently located at the base of Togari Onsen Ski resort.
Yes!! I know! you're less than 5 minutes' walk away from the lifts.
Whether you need a coffee before hitting the snow, a snack in the middle of the day to recharge your batteries or a pick-me-up after a spending a full day on the slopes, we have what you need: A delicious sandwich waiting for you!
Because we want to complete your winter experience, without taking too much time off the hill, we offer delicious and nourishing options for all. Relax and savor our huge variety of focaccia and hot sandwiches. Most are vegetarian and vegan-friendly and all come with chips! We also have home-made hot Cornish pasties and apple pies baked freshly.
Match it with your favorite espresso drink and…. ITADAKIMASUUU!
And don't miss our happy hour from 16:00 to 17:00 to get a great deal on draft beer and nachos! Our beer garden is open every weekend in March, to enjoy some sunshine on the deck and great views with your lunch.
Our Menu
Home-made focaccia sandwich is our star! Everyday fresh focaccia comes from the oven to your plate. Your favorite filling? Egg, Mackerel, soy meat. Just name it.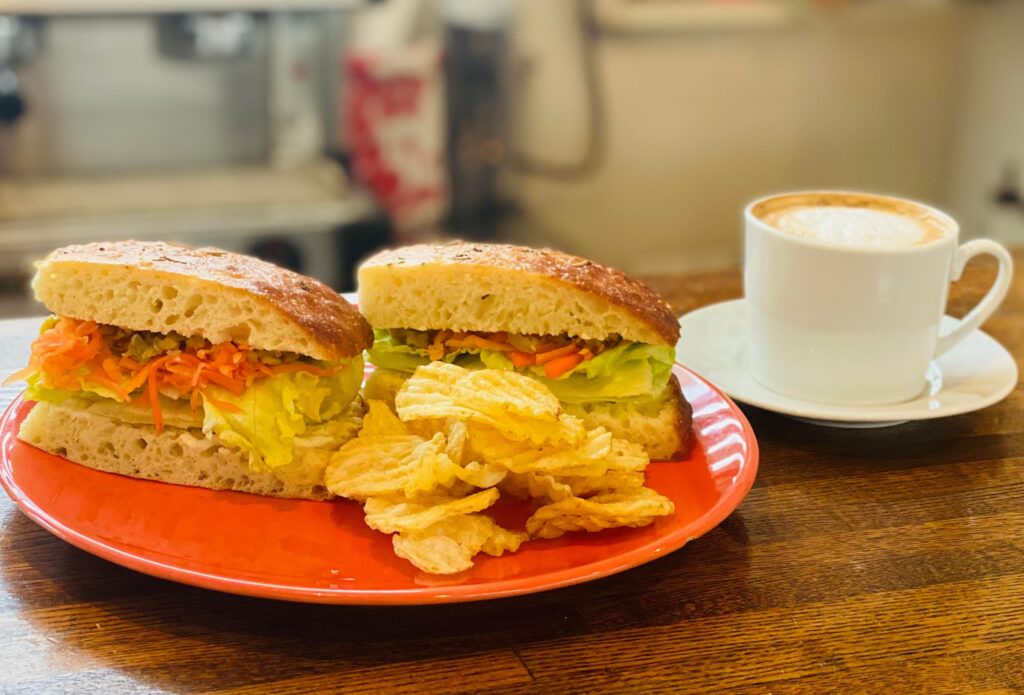 VEGI VEGI
We know what you must be thinking: a sandwich solely filled with veggies? But trust us on this one! If you fancy something simple but satisfying and love olives, go for it!!
Did anyone say cheese? Grilled cheesy hot sandwiches… everything with cheese is paradise!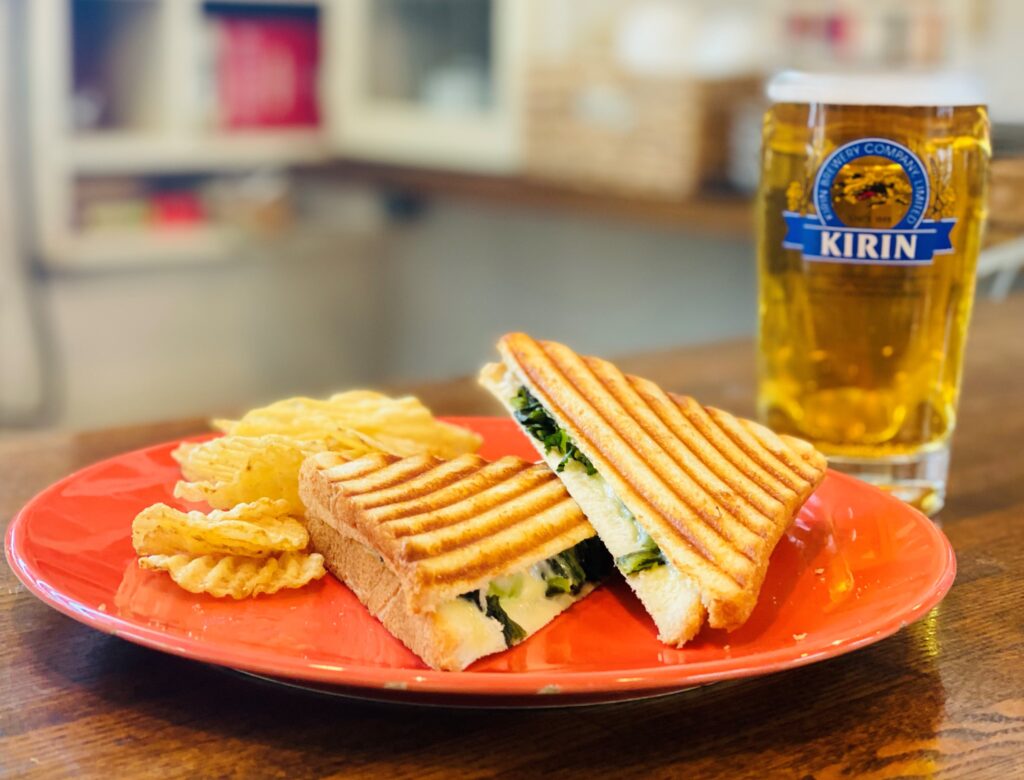 NOZAWANA PICKLES
Hungry but looking for something tangy and fresh? You have to try the soul food of Nagano, Nozawana pickles with melted cheese. You have to eat your healthy pickles!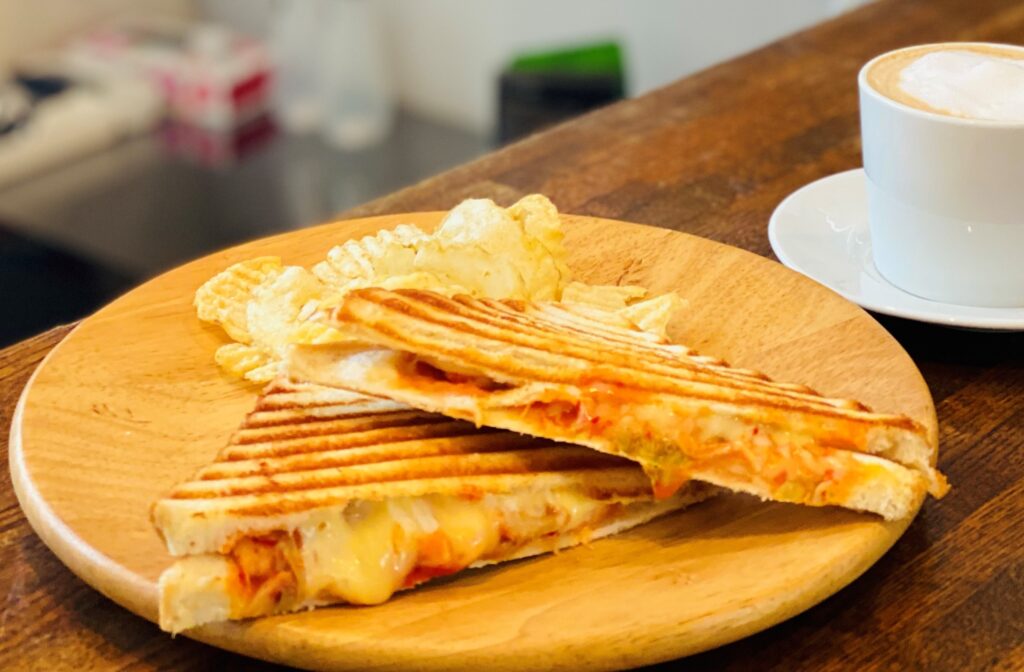 KIMCHI
Just think about it: homemade kimchi + melted cheese. Perfection!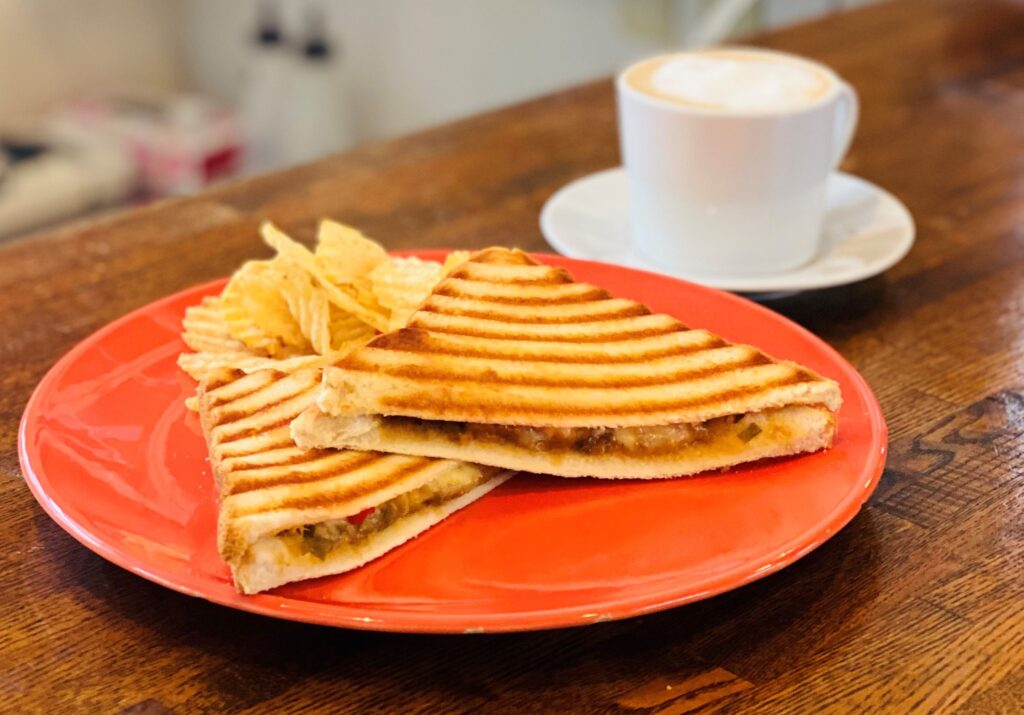 GREEN ONION AND MISO
Using our Staff's Grandpa's original recipe. Where traditional food and cheese meet. Made with local miso and love!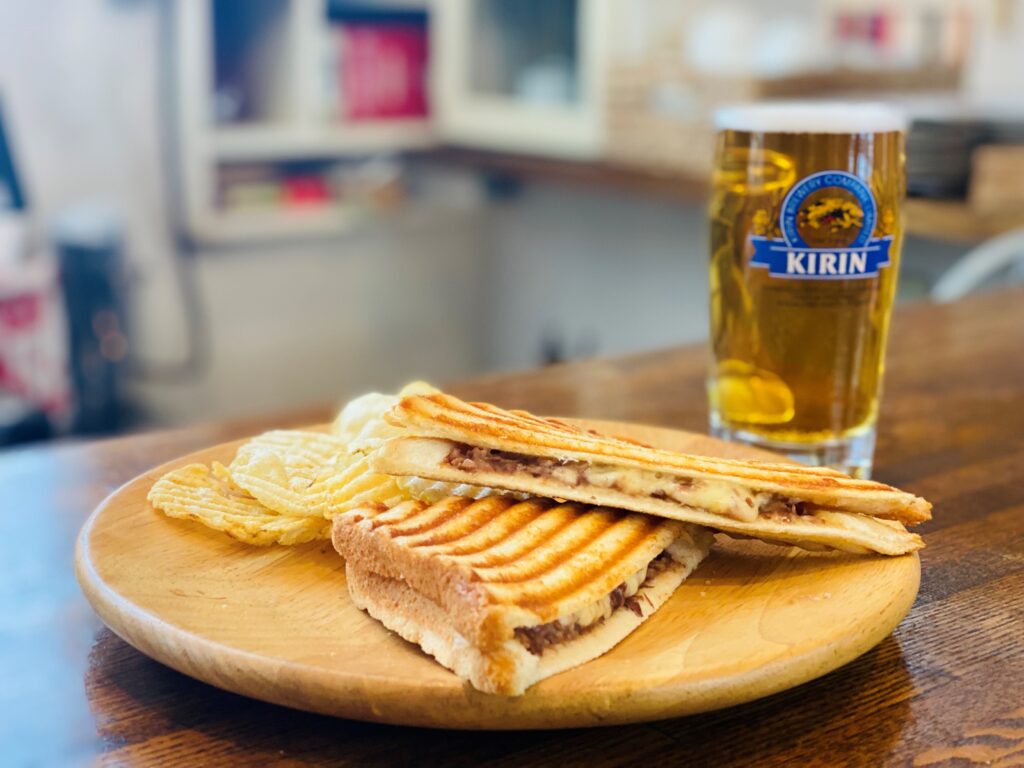 CHEESY MEXICAN BEANS
Mexican food in a sandwich … have my dreams come true? Yes! House-made original beans, just a bit spicy with plenty of yummy cheese.
SWEET SAMURAI
Are you craving for something sweet? Imagine peanut butter, chocolate, banana and marshmallows, all gooey together in two slices of bread. It's that energy boost you need to get a few more runs in. And so yummy!
Gone are the days of instant noodles!!! After a serious day of calorie burning on the slopes, we offer you the most delicious sandwiches to stay fuelled and make it to the end of the day .
See you at Cafe 18!
Open 9AM-5PM Saturday and Sunday during the ski season. Call 0269-65-2082 for takeout