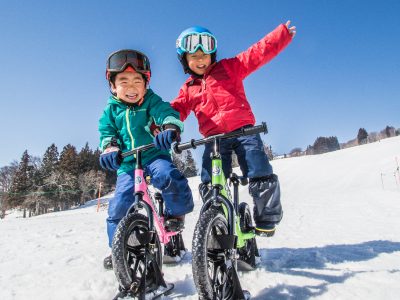 1. Ride fatbikes on snow at the Yukichari bike park
Togari Onsen ski resort is home to Japan's first snow bike park. Race down the slopes on a state-of-the-art fatbike, named for the wide tires that help keep the bike rolling on the snow. Anyone who can ride a bike can do it and there are even strider bikes for kids! Once you get the hang of it, why not try the tree course, an exhilarating ride through the tall pine trees that line the mountain? Smiles guaranteed! https://togari.jp/winter/en/snowbike_park/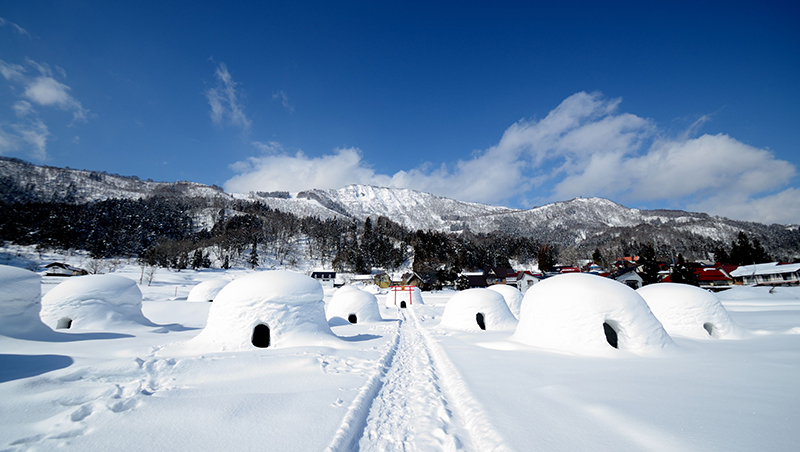 2. Have dinner in an igloo
The Madarao | Togari Onsen | Nozawa area is famed for the record-breaking snowfall it receives each year. So of course, the locals are excellent kamakura, or igloo, builders! A pop-up restaurant, Kamakura Village, opens in Shinano-Daira near Togari Onsen every February so visitors can enjoy eating delicious nabe hotpot, filled with locally sourced pork and vegetables, inside their very own igloo. It's a beautiful spot for photos and kids will love the sledging area too. Booking opens in December and spaces go quickly so reserve early and don't miss out! https://www.iiyama-ouendan.net/en/special/kamakura/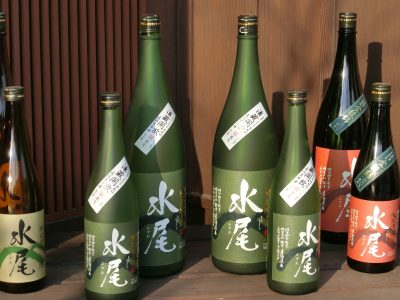 3. Sample locally brewed beverages
The abundant snowmelt on the Togari-Nozawa Valley slopes leads to delicious natural spring water, perfect for brewing of all kinds! There are two rival sake breweries, the first is Kadoguchi Sake Brewery which makes 'HokkoMasamune' sake – Togari locals love to use it for their atsukan hot sake. The other is Tanakaya Sake Brewery in iiyama City, which is known for 'Mizuo' sake, excellent when chilled. Both breweries offer free tastings, but instead of playing rock-paper-scissors to decide the designated driver, why not let our MTN holidays tour take you there? https://togari-nozawa.com/tour/sake2beer/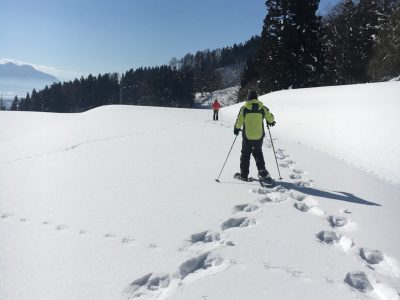 4. Take a Champagne snow shoe tour
Want to get out on the snow but can't ski or snowboard? Snowshoeing could be for you! It's as easy as putting one foot in front of the other, and there's a real thrill to trampling across pristine white fields on a glorious sunny day. Snowshoe rental is available from most ski resorts and the Activity Centre at iiyama Station so you can set out on your own over the paddy fields, or alternatively take a tour with a local guide. Hiromi Matsumura from Nozawa Activity can even take you on a snowshoe tour with a champagne picnic at a beautiful location. Now that's our kind of activity.https://www.shinetsu-activity.jp/en/
5. Soak in an amazing onsen hot spring
Anyone who has ever been on a skiing holiday in Japan will tell you, hands down the best thing to do after hard day of making turns in soft powder snow is to take a rejuvenating dip in an onsen. The hot water soothes your muscles and relaxes you like nothing else. Here at MTN holidays we are a big fan of rotemburo, the outside baths where you can watch snowflakes slowly fall from the comfort of your warm bath. Akatsuki no Yu onsen at Togari Onsen has an excellent rotemburo and the baths are not too hot, just right for a first time onsen experience. Maguse Onsen in Kijima Village has some of the best views, ideal for watching the sun set on another perfect day. And of course we have to mention the 13 soto-no-yu baths in Nozawa Onsen, with free entry, these indoor baths are popular with locals and tourists alike.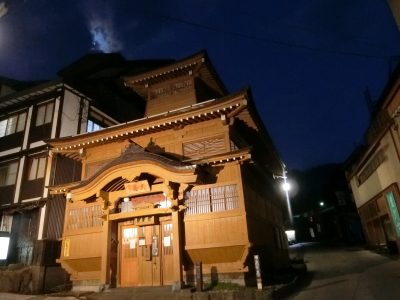 6. Take a walking tour
When you really want to get to know a place, there's no better way than to have a local show you around. Takako Iida, known as "Taka" greets guests at 7:30PM every Tuesday, Thursday and Saturday in front of the O-yu bathhouse in Nozawa Onsen Village. Run on a pay-what-you-can-afford basis Taka's ever-popular tours are informative and unforgettable, and give you a real insight into the life of the village. https://www.arukulatoursnozawaonsen.com/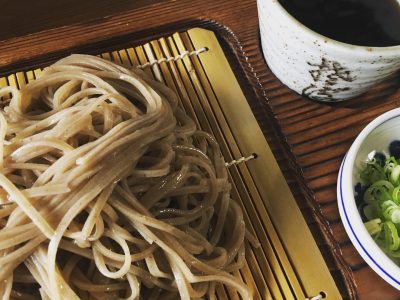 7. Try cooking a local dish
When walking around the villages, you can't help but notice how healthy and happy the elders are. In fact, Nagano has a longevity rate to rival that of Okinawa, and it's down to exercise, community, and of course a great diet full of local grains and vegetables. Join with a local family and learn how to make delicious soba noodles by hand, or the local vegetarian sushi specialty, sasazushi; sushi served on bamboo leaf and topped with chopped walnuts, pickled ginger, mushrooms and sometimes sliced omelette. Now you don't have to have raw fish to enjoy sushi, phew!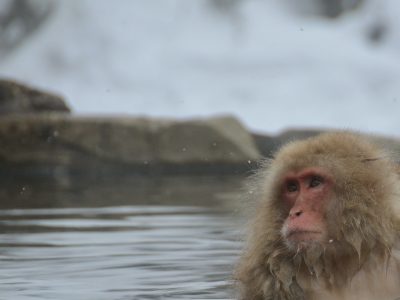 8. See a monkey take a bath
One thing everybody wants to see on their trip to Nagano is the world-famous Snow Monkeys at Jigokudani Yaen Koen! One of the largest colonies of Japanese macaques in the country makes their home at the monkey park. Completely wild, and free to leave at any time, the monkeys in fact prefer to spend their time hanging around their purpose-built bath in the dramatic "Hell's Valley" landscape. The old patriarchs keep half an eye on their family from the comfort of the tub, while younger members frolic and play in the snowy valley. We recommend getting there early when the park opens to avoid the crowds. https://en.jigokudani-yaenkoen.co.jp/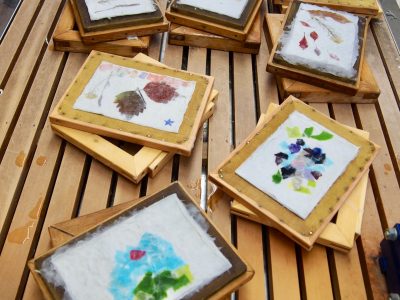 9. Learn something new
Would it surprise you to know that you need snow to make great paper? For centuries, locals have gathered paper mulberry bark and laid it on the snow to use the sun's power to create the whitest natural fibres for making Uchiyama washi japanese paper. Artisans prize Uchiyama paper for its unique texture, durability and soft colour and use it to make many handicraft items such as lamps, sliding screens and artwork. Pick up a locally made souvenir or try your hand at making your own original work of art at the Kamisukiya workshop in Kijimadaira Village. http://kamisukiya.com/e/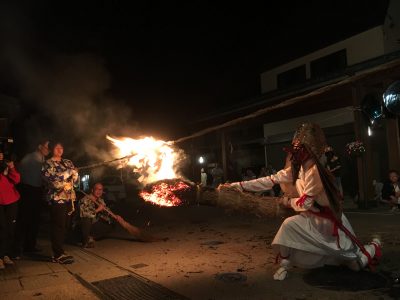 10. Go to a fire festival
Why is it that cold and snowy areas love to celebrate fire? From the very popular Nozawa Dosojin festival, to the Daitengu fire dance that is the highlight of the iiyama Snow Festival, there is something primal about the combination of a cold starry night and a fiery tradition that goes back hundreds of years. Recently the Dosojin fire festival has perhaps become a victim of its own success, with foreign tourists outnumbering the local participants, but if the January 15th festival happens to fall mid-week rather than on a busy weekend it is still a bucket-list worthy sight to behold. The Narazawa Daitengu (big-nosed goblin) fire dance that closes the iiyama Snow festival (on a Saturday in mid-February) is still relatively unknown, but is definitely worth seeing. If you've never seen a man in a giant goblin mask hop on one leg while swinging a flaming 3-metre long torch around his head, now's your chance!